"If you are not working to protect hunting, then you are working to destroy it."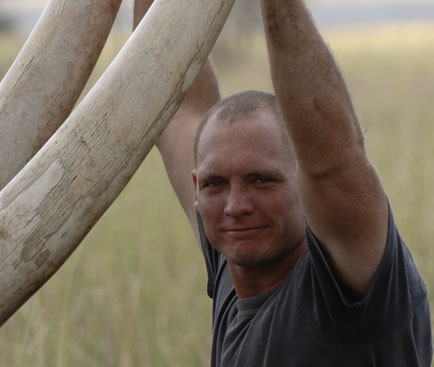 After Cliff's parents left the police force in Southern Rhodesia, his father, Butch Walker, started hunting on a huge ranch in the South West of Zimbabwe.
This is where Cliff's experience of Safari life began.
At 16, Cliff left school to join his father's company and start a 2-year apprenticeship, later becoming – at the age of 18 – one of the youngest people to obtain a full professional hunter's license, as well as winning the award for the Best Professional Hunter in the proficiency test.
After 2 years hunting in the Zambezi Valley with his father, Cliff joined a larger hunting outfit, where he has since conducted Safaris in the following countries: Ethiopia, Cameroon, Tanzania, Zambia, Zimbabwe, South Africa, Botswana, Namibia, and Mozambique.
Over the years, Cliff has guided clients to well over 122 different species of Game. To date, Cliff has taken over 150 leopards and 111 lions. Cliff sits on the committee for the Zimbabwe Professional Hunters Association and is on the examining committee.
In the off-season, Cliff resides in Zimbabwe with his wife, Sharleen.
Awards
Over the years, Cliff has received a number of awards:
Best Lion taken in Zimbabwe-2006

Runner up Best Plains Game taken outside of Zimbabwe- 2006

Young professional hunter of the year, -2007 (APHA)

Best lion taken in Zimbabwe- 2008

Best Professional Hunter Over all 2009 – Zimbabwe

Best Plains Game outside of Zimbabwe 2009 (APHA)

2nd best plains Game award for the African Professional Hunters Association

Dangerous game outside of Zimbabwe – 2012 (Tanzanian Lion)

Winner of the Andre De Kok Award – 2013 (APHA)

Best ph in Zimbabwe 2017

Best Plains Game Award 2019 (APHA)

Best Dangerous Game Award 2021 (APHA)